You'll always know what's going on with our organization.
Donation Center Book Sale
Saturday, June 10, 2017 10:00 am - 2:00 pm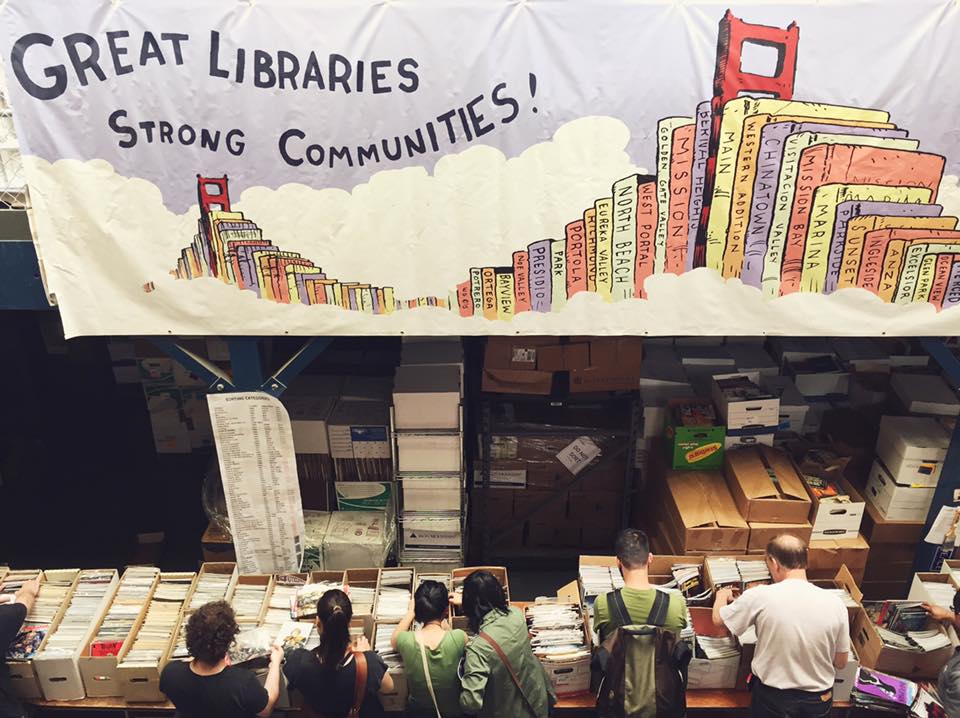 Location:
Donation Center: 1630 17th Street 94107
Description:
The 2nd Saturday of each month, rain or shine, we open the doors at our Book Donation Center for a massive $1 sale. Selection changes each month, random treasures abound.

Come by and pick up choice books and media at unbeatable prices. All books and media one dollar each! Proceeds from the sales support the San Francisco Public Library.