You'll always know what's going on with our organization.
Tuesday, June 27, 2017 6:30 pm - 8:30 pm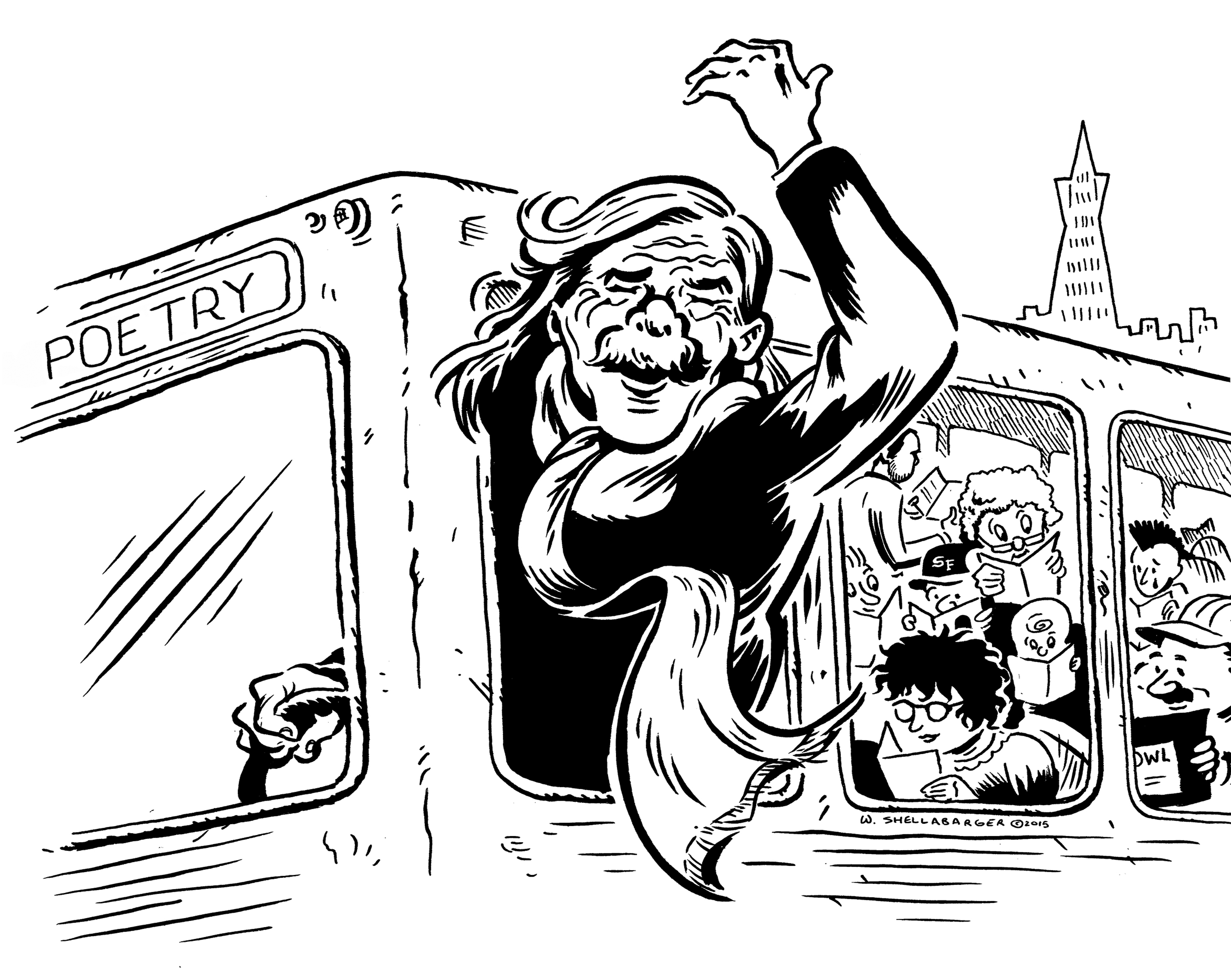 Location:
North Beach Branch Library
Description:
Join us every Tuesday evening in the historic literary epicenter of San Francisco to hear poets from near and far read their work!

Tuesdays at North Beach is a highly-respected weekly poetry series celebrating internationally acclaimed poets and showcasing local talent. Past guests have included Jonathan Richman, Diane di Prima, California Poet Laureate Al Young and freshly-discovered poets from our sister program, Poets 11.

The series is presented by Friends and curated by Friends' Poet-in-Residence, Jack Hirschman.

Interested in reading? Please contact Friends' Literary Director Byron Spooner at byron.spooner@friendssfpl.org or call (415) 522-8602.


TUESDAYS AT NORTH BEACH POETS (subject to change)


2017 Lineup for Tuesdays at North Beach

June

6--Chun Yu & Alejandro Murguia

13--Lara Sichi & Kevin Simmonds

20--Melba Abela & David Volpendesta

27--Patti Trimble & Toshi Washizu

July

NO READINGS JULY 4

11--Devereaux Baker & Stephen Shur

18--Sharon Doubiago & Art Montecon

25--Bob Anbian & Randy Fingland

August

1--Heather Bourbeau and James Tracy

8--Julie Rogers and Steven Gray

15--Mahnaz Badihian and Jorge Molina

22--Laura Kyriazis and Zaid Shlah

29--Jennifer Barone and James Cagney

September

5--Anita Cruz & Chris Carosi

12---Sarah Page & Tony Robles

19---Jeanne Powell & Clyde Always

26---Kristina Brown & Stephen Kessler

October

3--Doreen Stock & Tongo Eisen-Martin

10--Cathleen Williams & Tureeda Mikell

17--Shirin Sadeghi & Thanasis Maskaleris

24--Karen Melander Magoon & Nina Serrano

31--Pauline Craig & Stephen Kopel

November

7--Lynne Barnes & Jessica Loos

14--Rosemary Manno & Clif Ross

21--Avotcja & David Hathwell

28--Gail Mitchell & Michael Koch

December

5--Clive Matson & Gary Gach

12--Alice Rogoff & Bobby Coleman

19--Maria Medina Serafin & Colin O'Leary